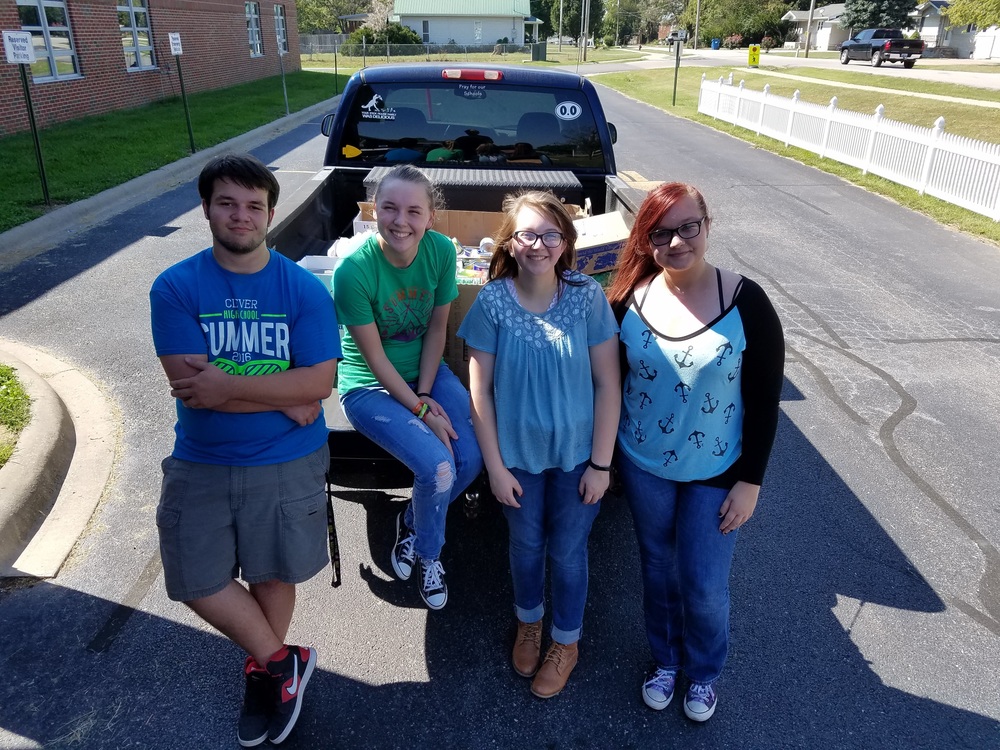 FBLA Canned Food Drive was a HUGE Success!
Carissa Berning
Wednesday, October 19, 2016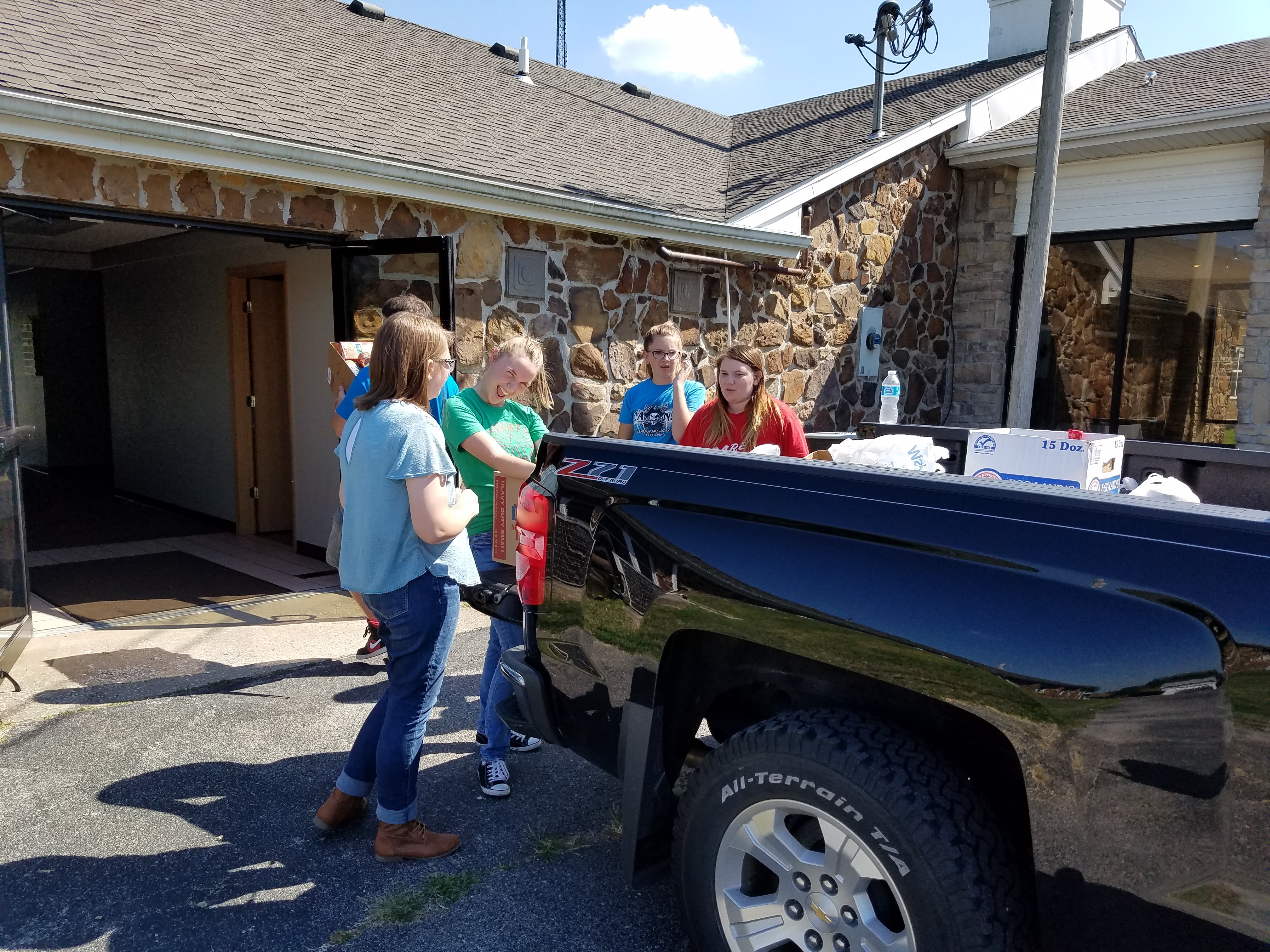 During the week of September 19th, all students grades PK-12, participated in a canned food drive hosted by the high school division of Future Business Leaders of America. Nearly 3,000 non-perishable food items were donated to the food pantry at Clever First Baptist Church which was over 4 truckloads of food. The Elementary students donated nearly 1,800 cans, the Middle School students donated nearly 600 cans, and the High School students donated approximately 400 cans. The classroom winner at the Elementary was Mrs. Dodson's 3rd grade class with over 250 items donated, at the Middle School was Mrs. Goolsby's 5th grade class with over 250 items, and at the High School was Mrs. Cobb's Advisory class with over 140 items. The high school FBLA officers would like to thank everyone for an awesome project!!