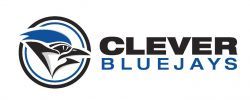 Clever EleMiddle, a place where learners are inspired and empowered daily, is a progressive school that provides students multiple avenues for success throughout their educational experience. With a blend of new and experienced teachers, Clever EleMiddle utilizes the knowledge and expertise of a diverse group of educators to meet the needs of its students. As part of a growing community, the staff members at Clever EleMiddle are appreciative of the wonderful support they receive from patrons, especially the parents of their great students.
The staff members at Clever EleMiddle work daily to achieve the following mission:
To promote Purposeful learning, college and career Readiness, and Innovation in education. We will embrace Diversity and encourage Excellence in all we do.
Clever EleMiddle staff members also embrace a set of shared core values:
(1) Innovation
(2) Excellence
(3) Integrity
(4) Responsibility
(5) Communication