HIGH SCHOOL STATE LEADERSHIP CONFERENCE
April 2nd-4th
Please help me in congratulating Catherine Henson on earning a spot at national competition in Anaheim this summer. Catherine placed 4th in FBLA Principles and Procedures at the FBLA State Leadership Conference.
Additionally, Catherine was running for state office. While she didn't get elected to office, she did a wonderful job of representing Clever High School and Clever FBLA. She delivered a great campaign speech in front of over 3,000 members, advisers, and guests on Sunday evening and on Monday we spent the morning campaigning. All state participants assisted Catherine in her campaign booth. I felt that this was an amazing experience for all students and I personally enjoyed watching them network and talk to their peers on behalf of Catherine. It was an awesome experience for all involved.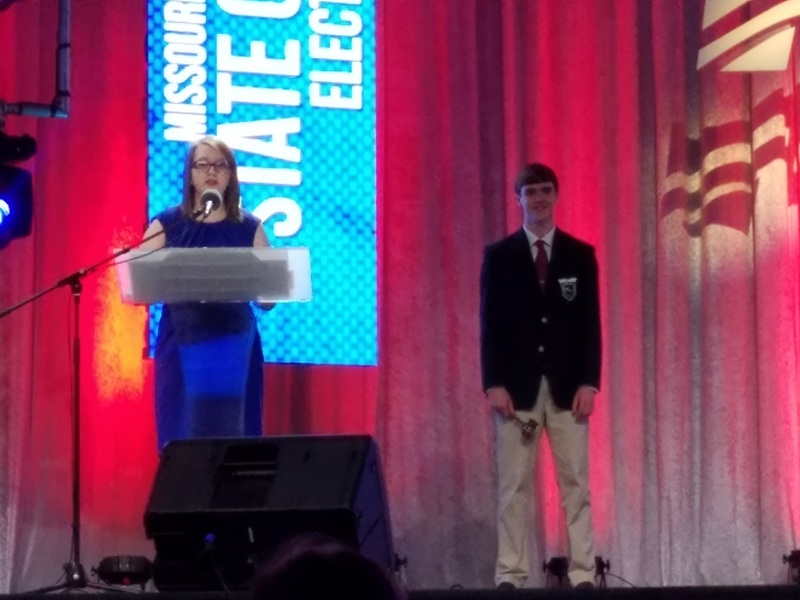 Finally, if you haven't heard yet, Mr. Casey was nominated by the Clever High School FBLA Officers for Administrator of the Year and received this recognition on Sunday at our opening session!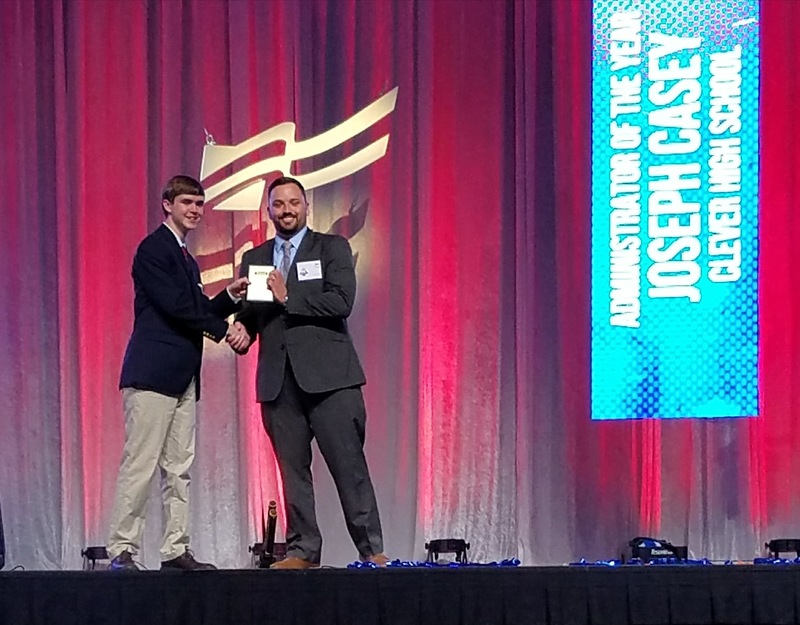 This has been an awesome year and we would like to thank our school district, community, and parents for all of their support.
-Mrs. Berning