CLEVER R-V SCHOOL BOARD MEMBER ACHIEVES ADVANCED CERTIFICATION Mrs. Rachel Simons has achieved Advanced Board Member Certification from the Missouri School Boards' Association.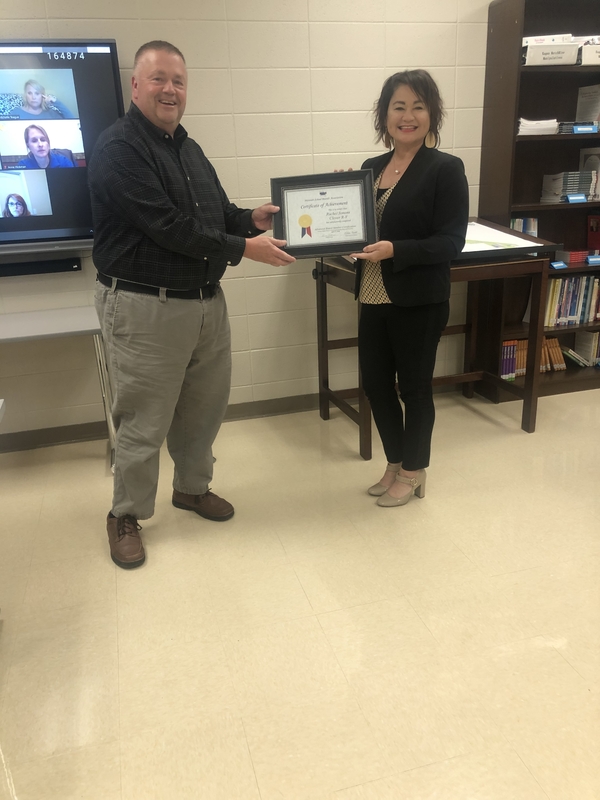 To achieve Advanced Certification, board members must earn at least 12 additional training credits, read two books related to school board service, attend at least two MSBA regional or statewide events, and write an essay relating their study to their board service.
Mr. Benjy Fenske, Superintendent of Schools, says "I would like to congratulate Ms. Simons on this accomplishment. It clearly represents her dedication as a member of the Clever R-V Board of Education".
Thank you, Mrs. Simons!