While we had hoped to return to seated learning tomorrow, the absentee rate among our staff and bus drivers has continued to climb. Because of this, Clever R-V School District is canceling in person classes for Thursday, January 20 and Friday, January 21. We will be utilizing AMI Days #3 and #4. We hope that these additional days will allow everyone a chance to get healthy. Our goal is to return to seated classes Tuesday, January 25th.

Due to the continued absentee rate among our staff and bus drivers, Clever R-V School District is canceling in person classes for Wednesday, January 19. We will be utilizing AMI Day #2. Please remember students will earn full attendance by completing all assignments. We will monitor staff absences closely in an effort to return to seated classes as soon as possible.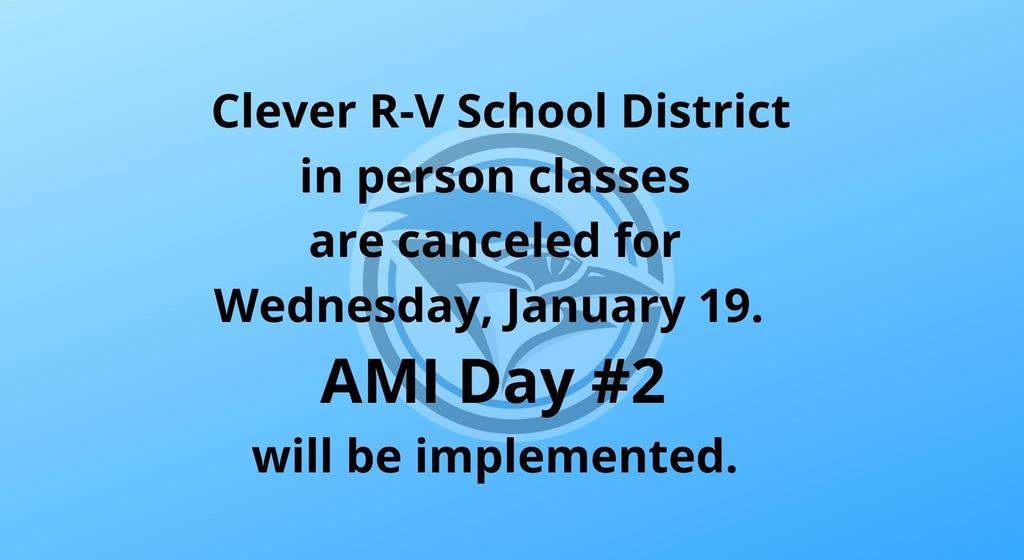 Although we have tried to avoid implementing distanced learning, the absentee rate among our staff and bus drivers is forcing us to temporarily move from seated instruction to remote learning. Clever R-V School District is canceling in person classes for Tuesday, January 18, and will be utilizing AMI Day #1. Per our AMI Plans, students will earn full attendance by completing all assignments. We are monitoring numbers and hope to return to seated classes as soon as possible.

Join our team!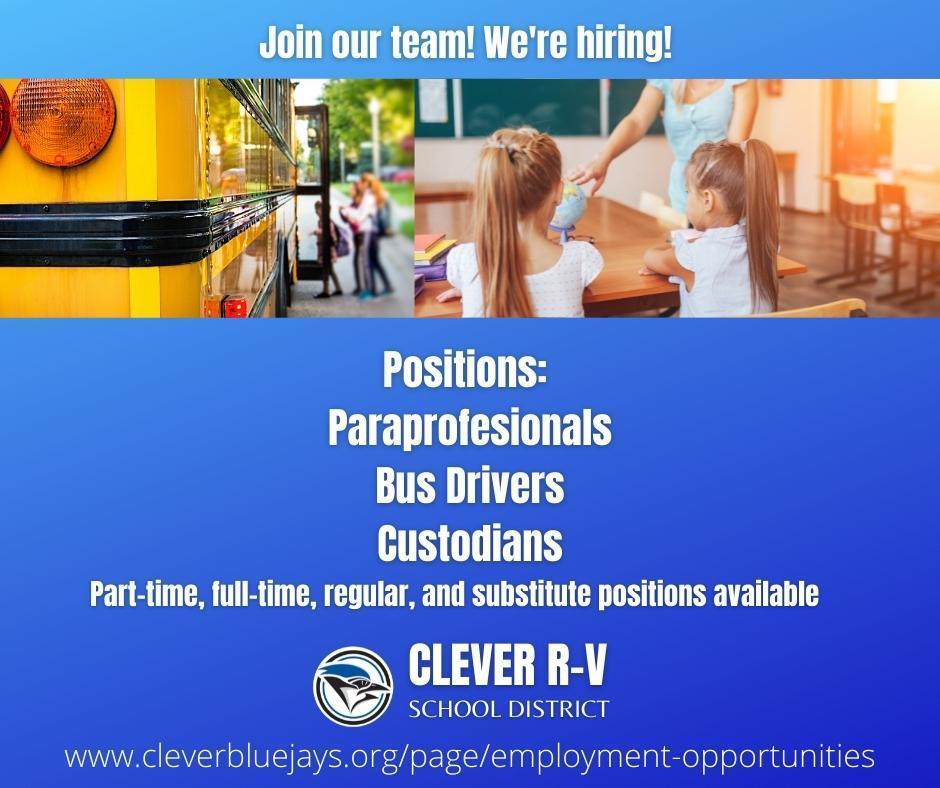 Mark your calendars for the Clever Choir Showcase on Friday, October 15 at 7:00 pm in the CPAC. The Showcase features over seventy 7-12 grade choir students who have been working hard to prepare a fun and entertaining evening of music! Tickets will be available at the door for $5.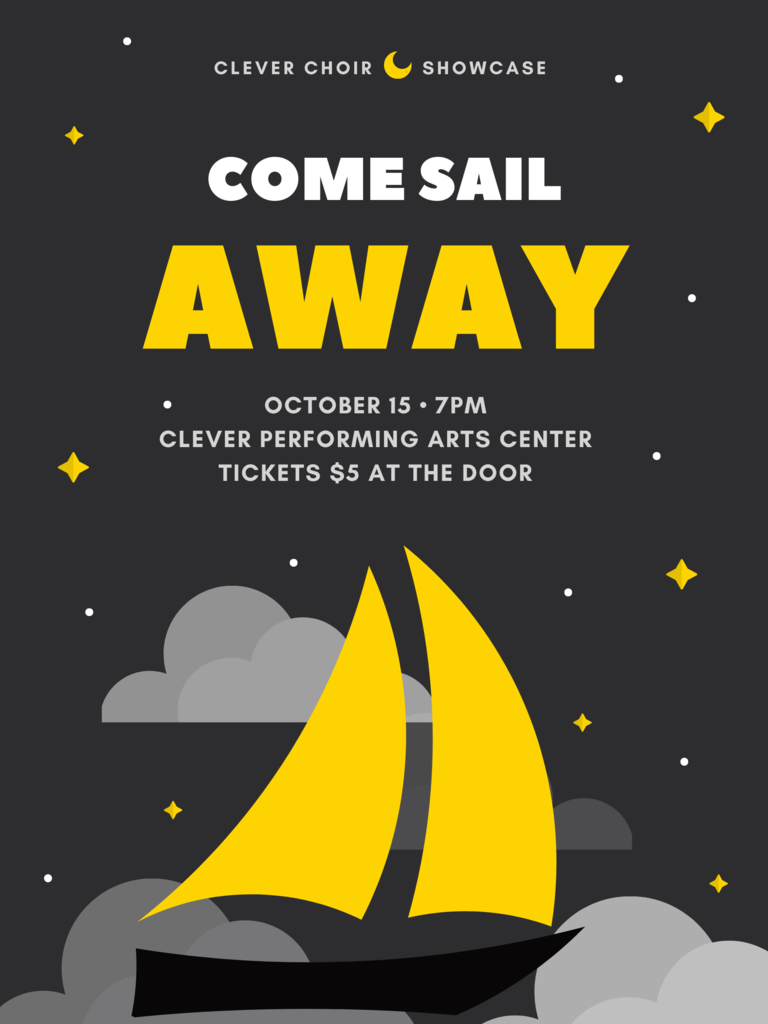 The month of October is now Socktober at Clever Schools! Join us as we collect new socks to be donated to local organizations.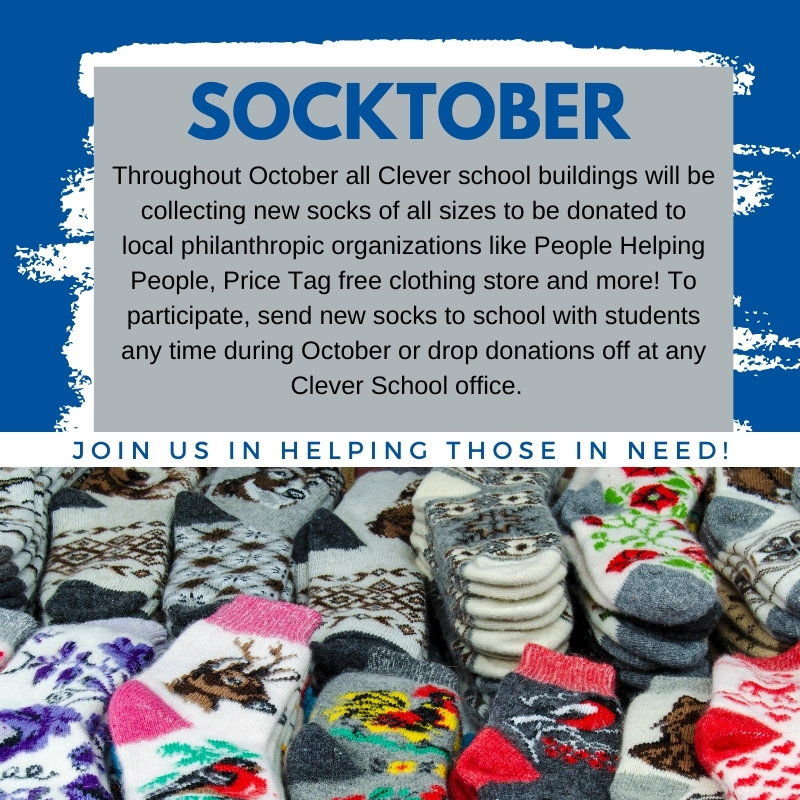 Ever wonder what goes on during teacher workdays? The answer is "lots of things!" Yesterday, teachers met in Impact Teams which focus on realizing where students currently are and utilizing instructional strategies to move them to the next level. They also met in Leader In Me lighthouse groups to plan ways to implement the Leader in Me habits. Some of our teachers also heard motivational speaker Alex Demczak's message. Alex is a former SEC quarterback for the Missouri Tigers. He is also an inspiring communicator who challenges organizations to maximize their potential and make a difference. He spoke to our teachers about the power of positive of leadership and the power of a positive team. As you can see, teacher workdays are packed full of meetings and activities we use to help move Clever Schools forward and remain #bluejaystrong!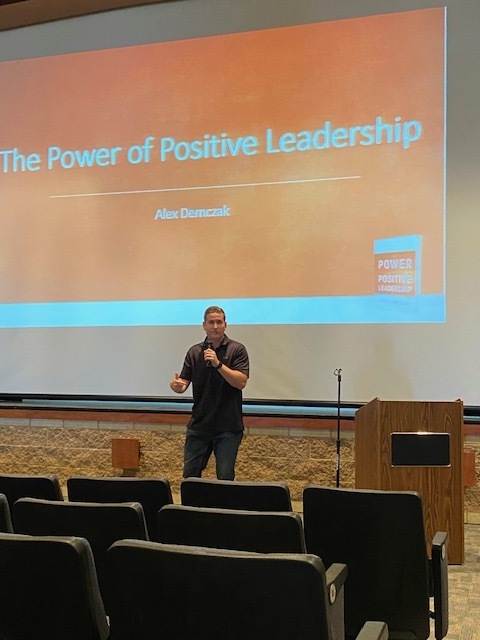 Our district is continuing to implement Leader in Me for grades K-8. Leader in Me (LIM) is a program developed to empower students with leadership and life skills. LIM believes that each child has unique strengths and has the ability to be a leader. The flyer below shows an overview of the 7 Habits. Our goal is to bridge the gap between home, school, and community as we continue this journey. Ask your students about Leader in Me!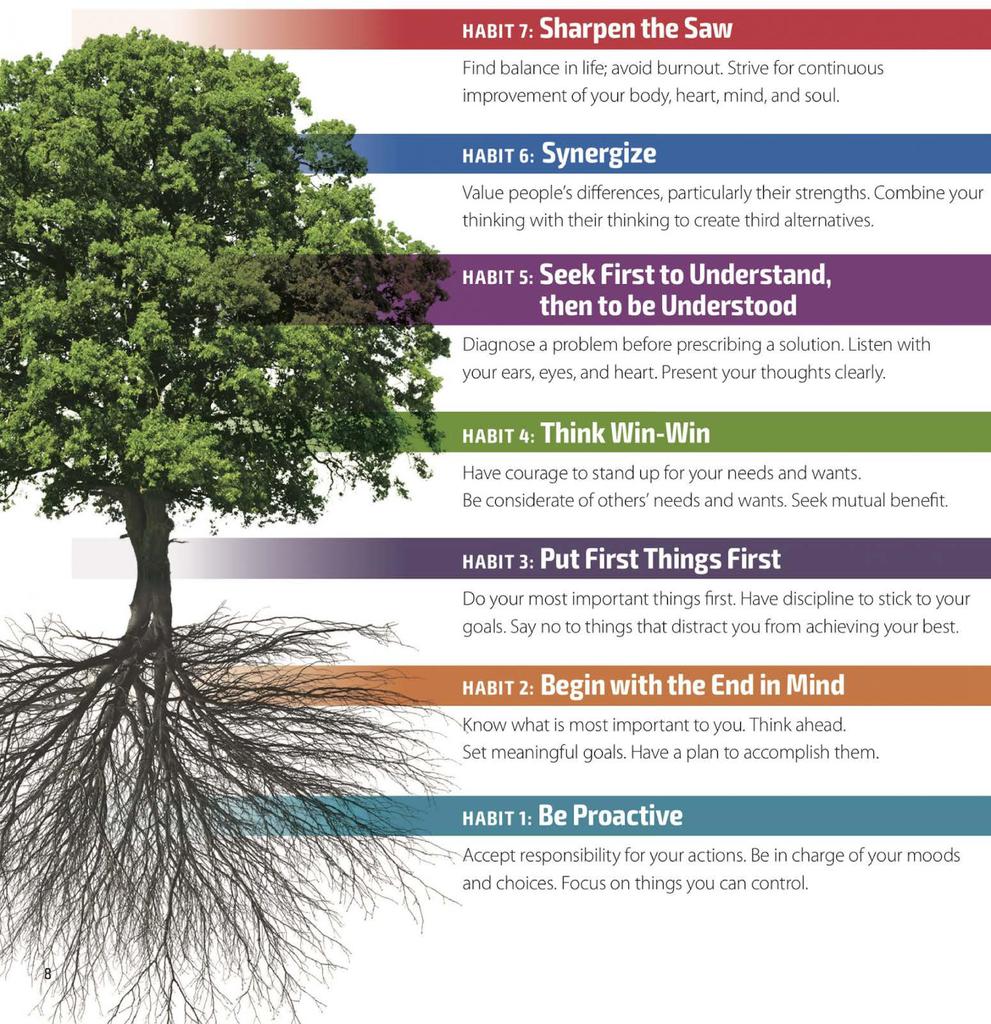 Mark your calendars and save the date! The Clever High School Graduation Ceremony will take place Monday, May 16th, at Drury's O'Reilly Family Event Center. See the flyer for more information. More details will be shared closer to graduation.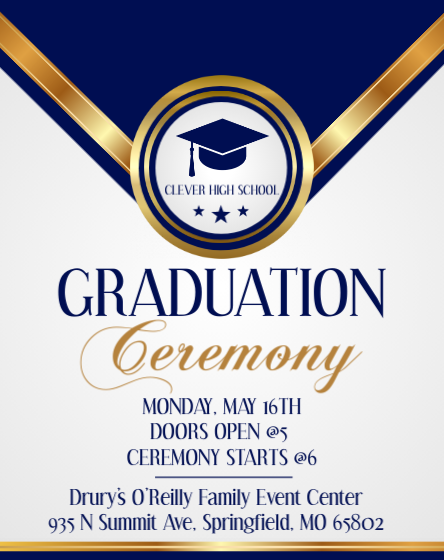 September is Suicide Prevention Awareness Month. If you're in crisis, there are options available to help you cope. You can call the National Suicide Prevention Lifeline at any time to speak to someone and get support. For confidential support available 24/7 for everyone in the U.S., call 1-800-273-8255 or visit
https://go.usa.gov/xftYC
. #shareNIMH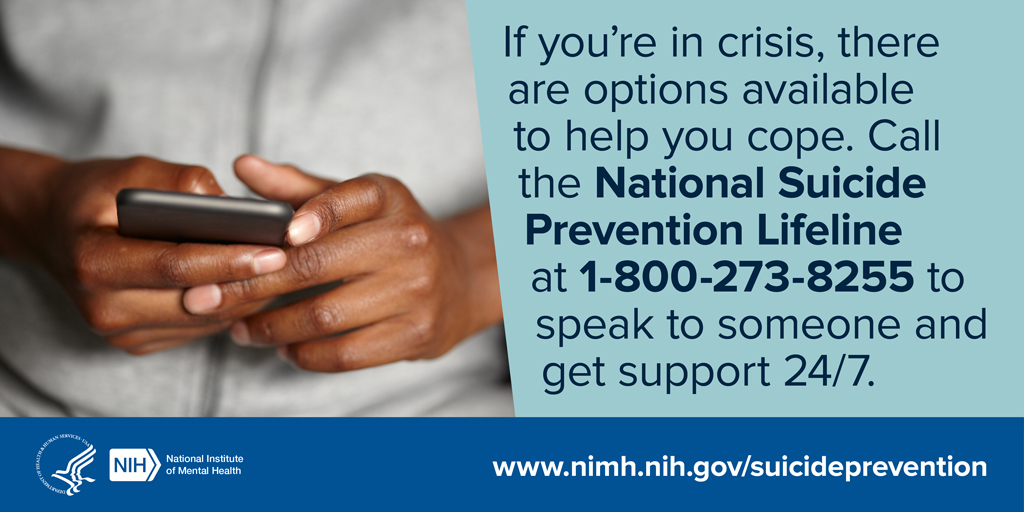 EOC Student reports will be handed out on August 27th. MAP Grade-Level Assessments will be handed out during Parent-Teacher Conferences.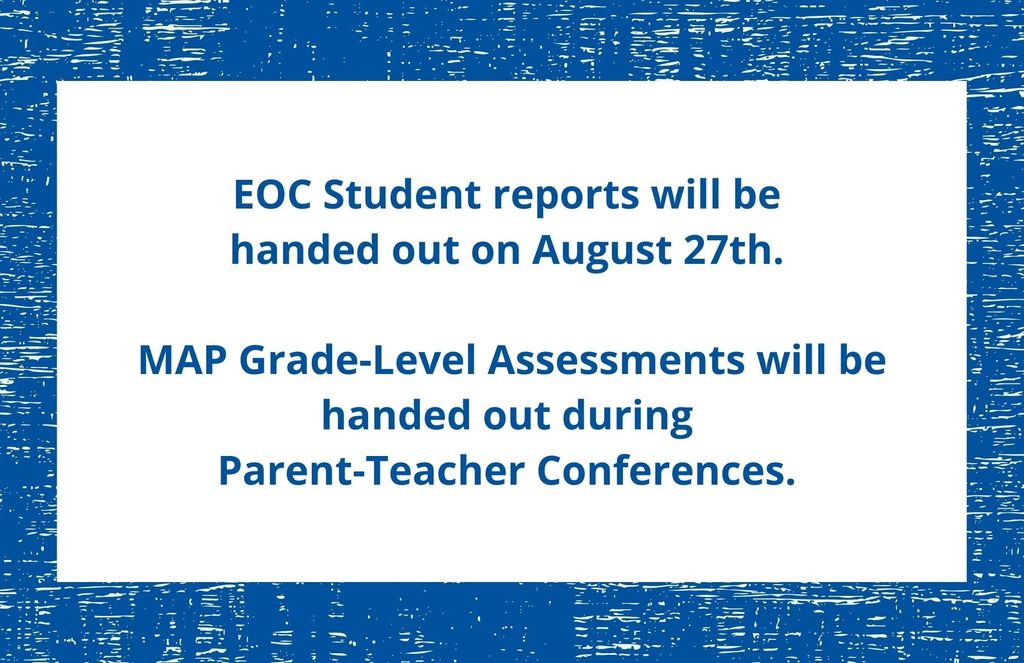 Open House Thursday, August 19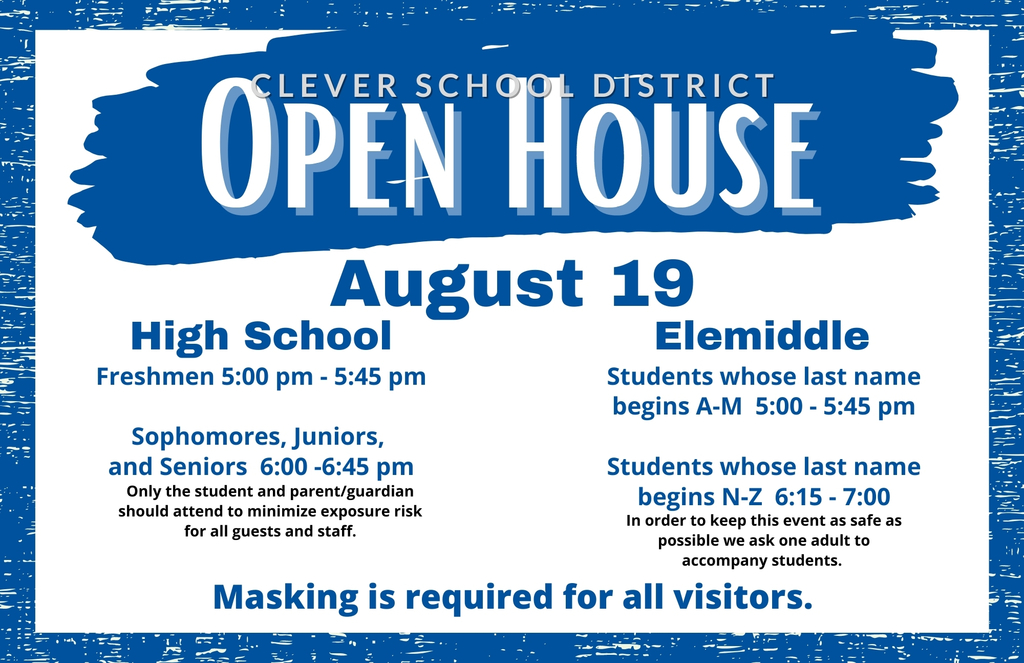 Return to Learn 2021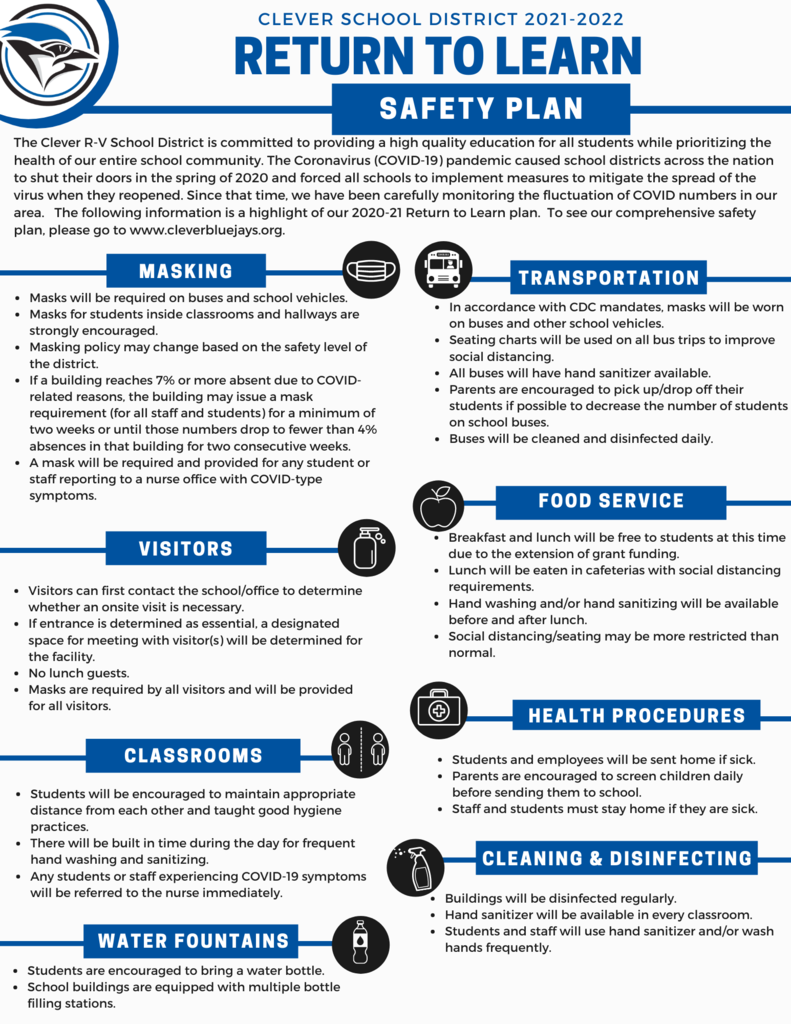 We are so proud of Clever High School Principal Joe Casey! Mr. Casey was named the Missouri Association of Secondary School Principals Southwest Region's Principal of the Year! This honor was voted on by his peers and is certainly well deserved. Of course, we already know that Mr. Casey is an outstanding principal. Every day we witness his leadership skills with students and staff, and we are extremely happy that his colleagues have recognized him with this award. Congratulations, Mr. Casey!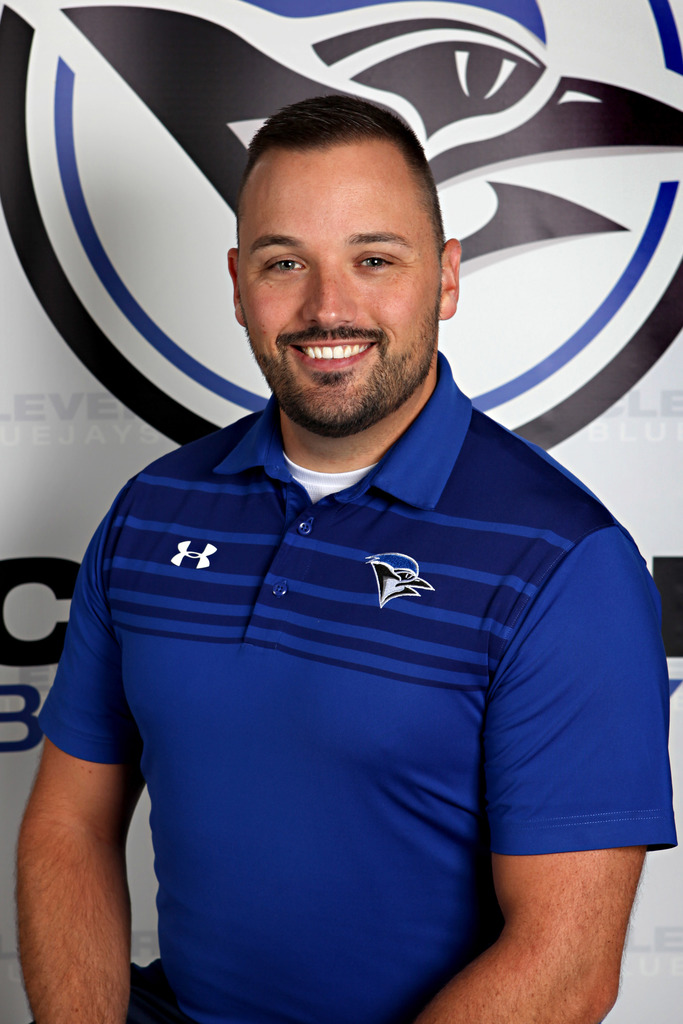 Congratulations to our very own Kesha Moore. Kesha has been named as Opaa's Employee of the Year for the Keltner region. Kesha was chosen Employee of the Year out of approximately 135 employees. Way to go Kesha!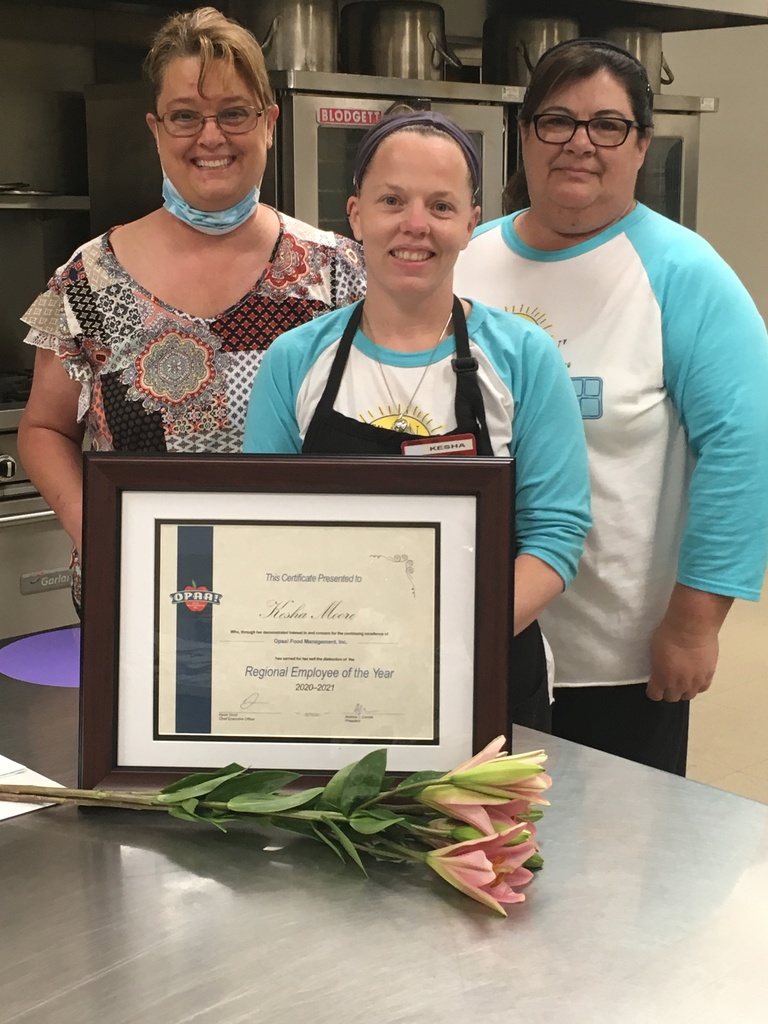 We are so proud of Clever senior Lanie King! Lanie has earned her State FFA Degree! Awarding of the degree is based on a member's supervised agricultural experience program in agribusiness or production agriculture, and leadership ability as demonstrated through involvement in FFA, school and community activities. Way to go, Lanie!!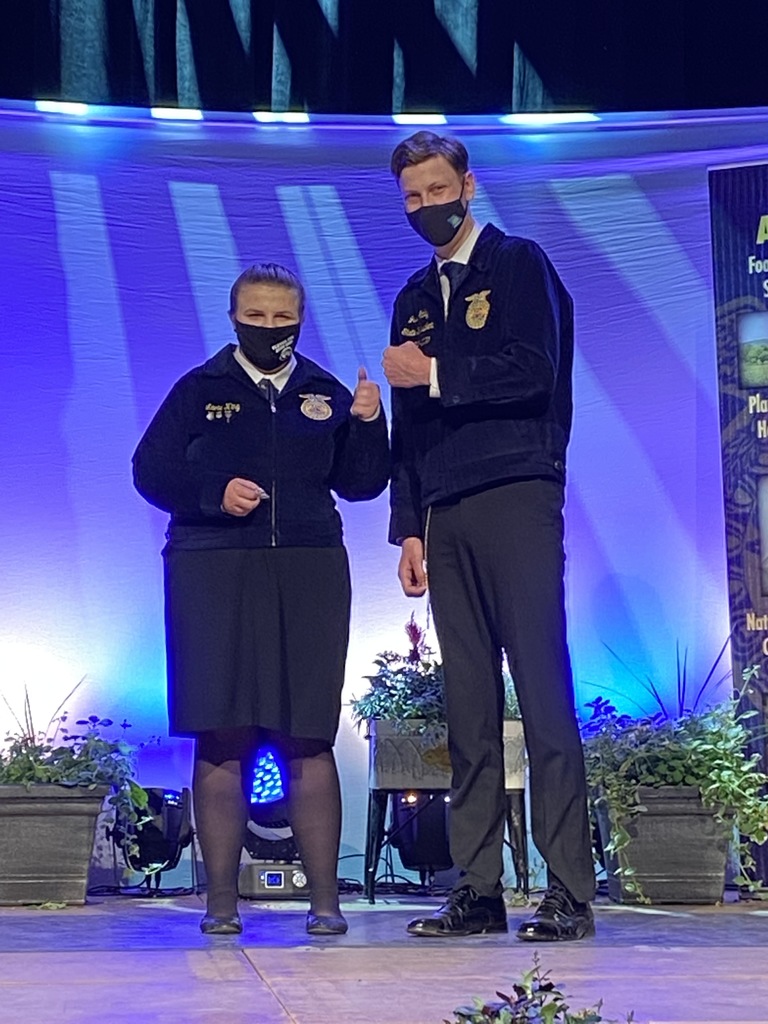 This week is teacher appreciation week. Our teachers work hard every single day--not because it's their job, but because they love their students. They don't just come to work, they show up in ways that impact students' lives for years to come. Take a minute this week to send an email, write a note, or give a fist bump to your child's teacher. Help us remind them how appreciated they are!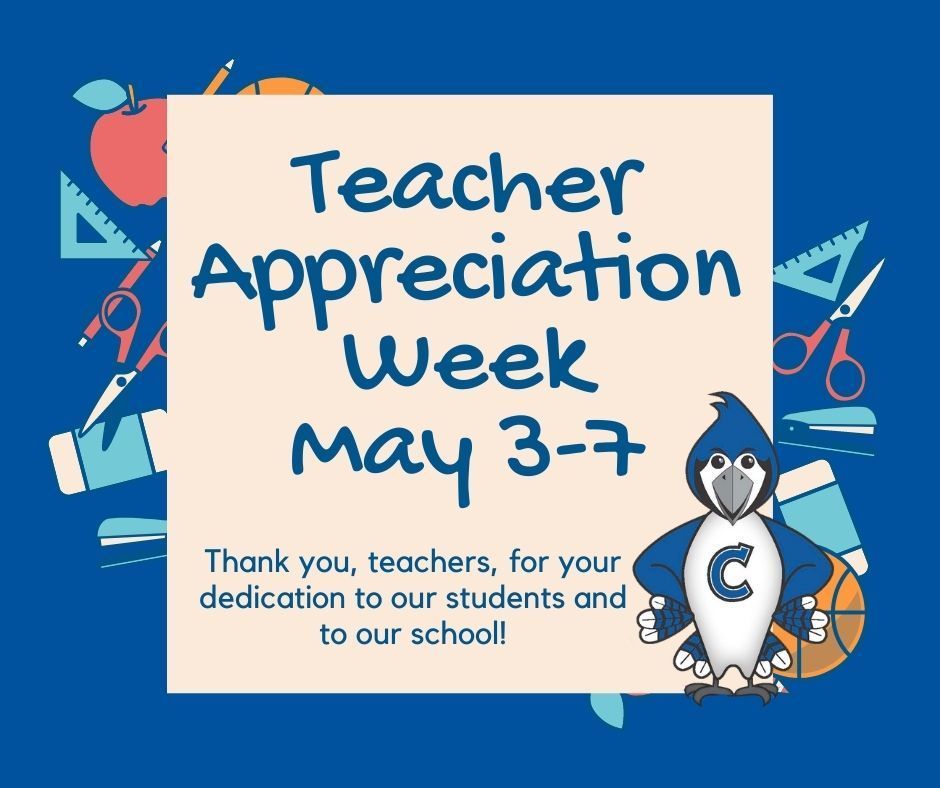 Clever School District is not short on talented students! Recently, Clever sophomore Ambryah Moore received 3rd place in the Congressional Art Contest. This is a large contest that includes the whole 7th Congressional District, which spans from Joplin to Springfield. Ambryah's entry (entitled "Eye") is amazing, and we are so proud of her! Congratulations, Ambryah!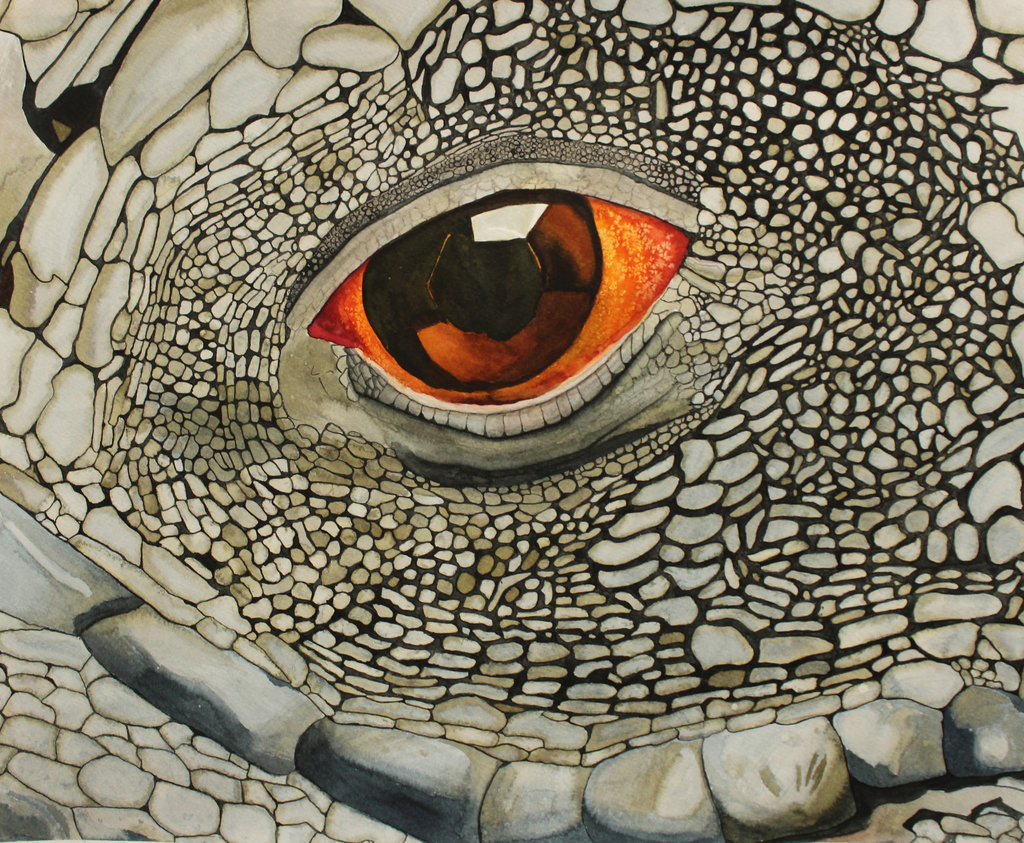 Monday, May 3, is a make up day. School will be in session!