EOC Student reports will be handed out on August 27th. MAP Grade-Level Assessments will be handed out during Parent-Teacher Conferences.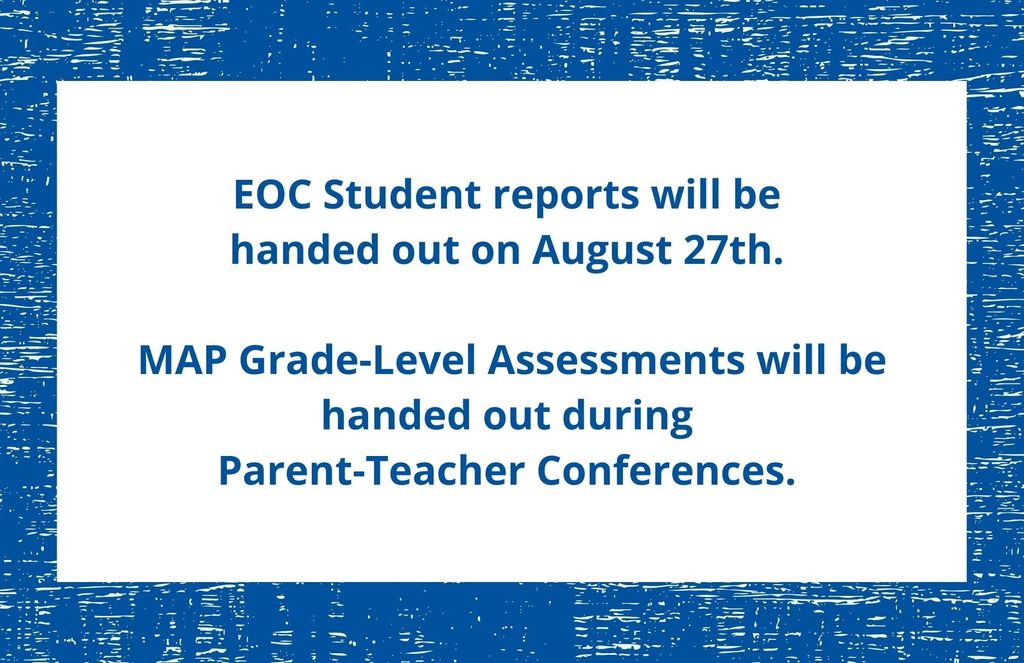 Open House Thursday, August 19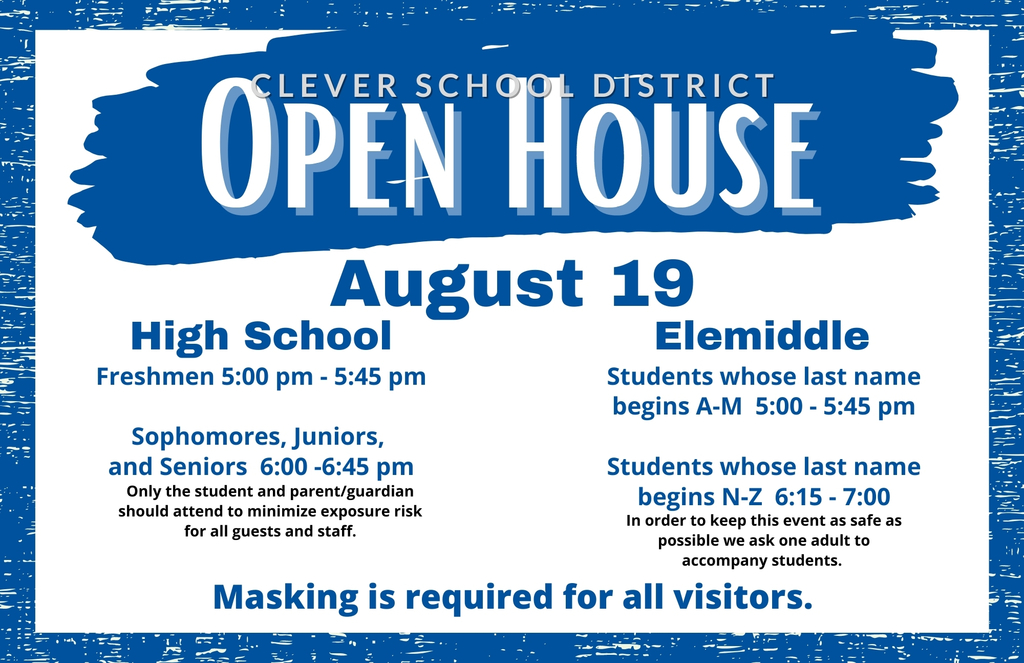 Return to Learn 2021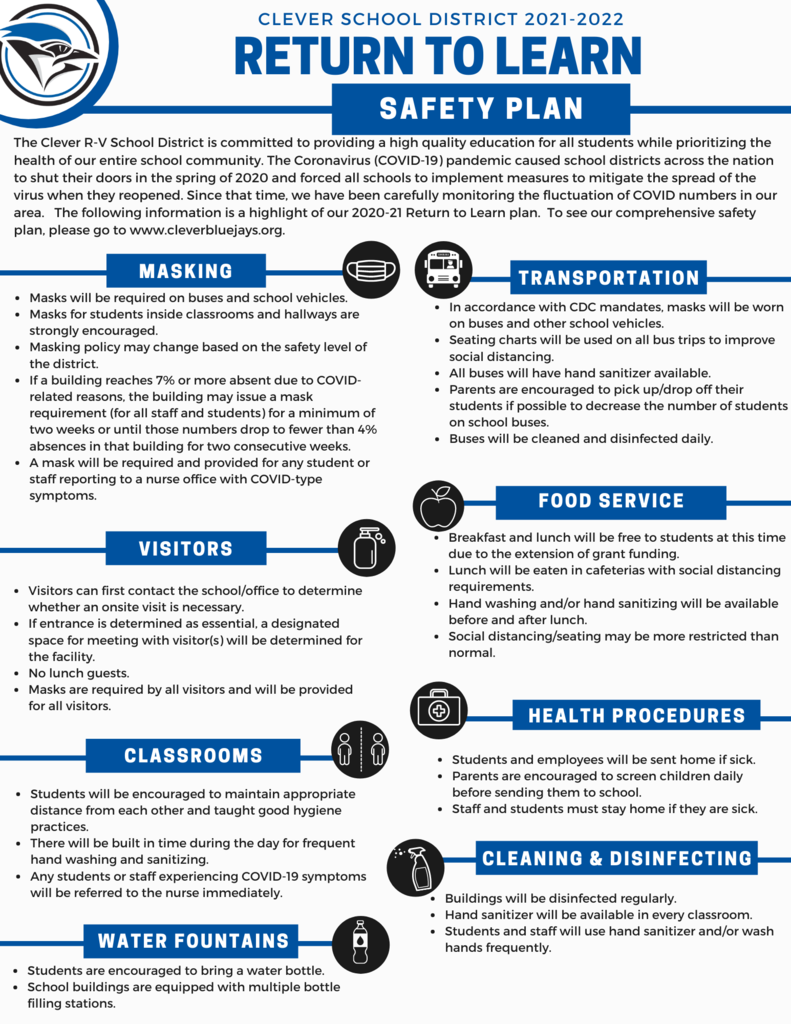 We are so proud of Clever High School Principal Joe Casey! Mr. Casey was named the Missouri Association of Secondary School Principals Southwest Region's Principal of the Year! This honor was voted on by his peers and is certainly well deserved. Of course, we already know that Mr. Casey is an outstanding principal. Every day we witness his leadership skills with students and staff, and we are extremely happy that his colleagues have recognized him with this award. Congratulations, Mr. Casey!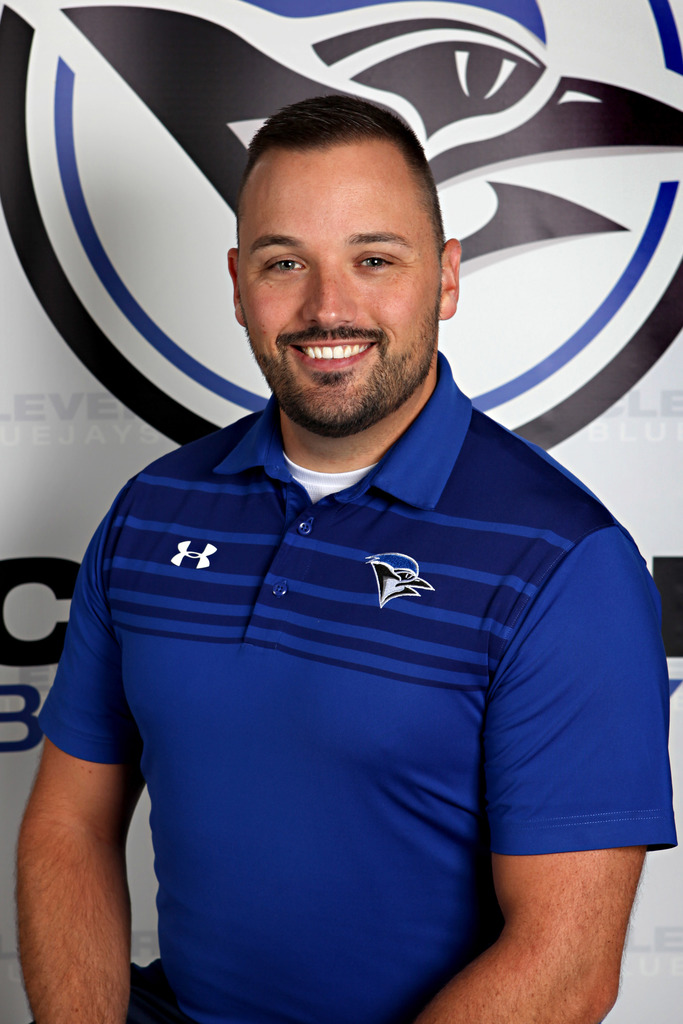 Congratulations to our very own Kesha Moore. Kesha has been named as Opaa's Employee of the Year for the Keltner region. Kesha was chosen Employee of the Year out of approximately 135 employees. Way to go Kesha!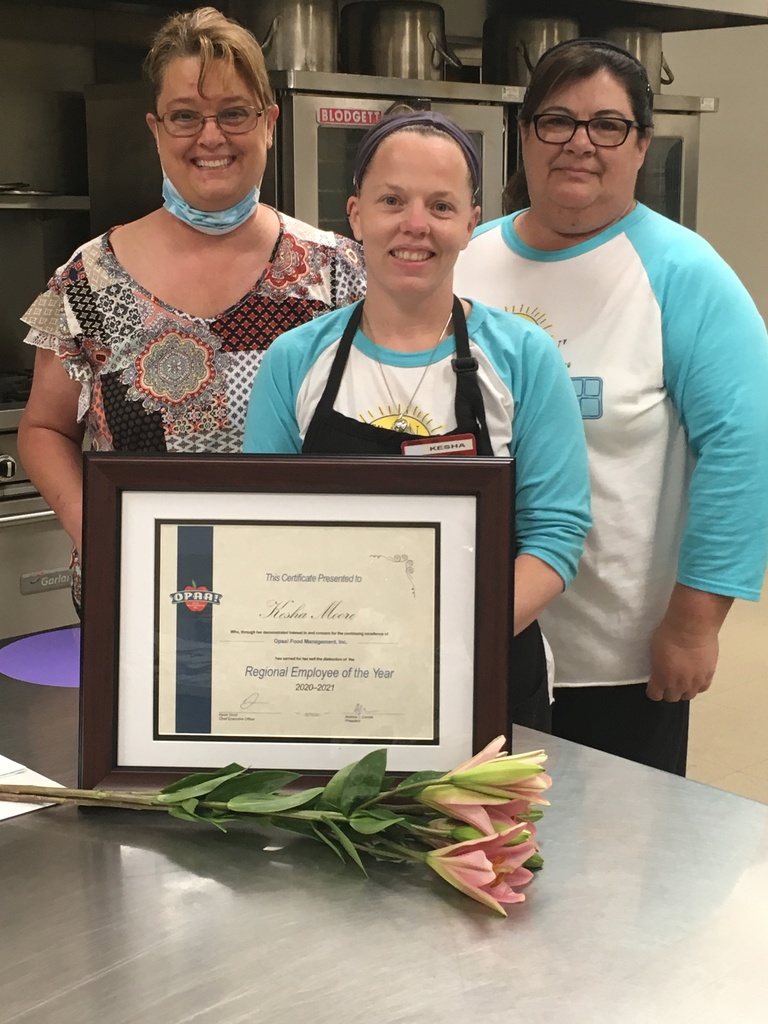 We are so proud of Clever senior Lanie King! Lanie has earned her State FFA Degree! Awarding of the degree is based on a member's supervised agricultural experience program in agribusiness or production agriculture, and leadership ability as demonstrated through involvement in FFA, school and community activities. Way to go, Lanie!!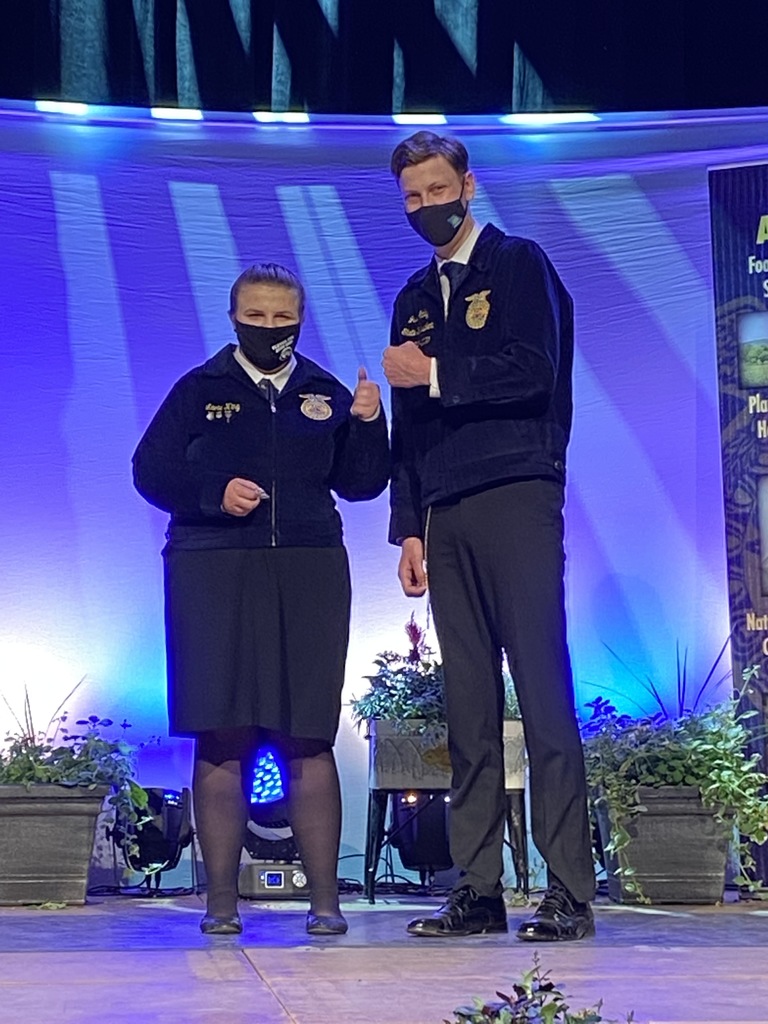 This week is teacher appreciation week. Our teachers work hard every single day--not because it's their job, but because they love their students. They don't just come to work, they show up in ways that impact students' lives for years to come. Take a minute this week to send an email, write a note, or give a fist bump to your child's teacher. Help us remind them how appreciated they are!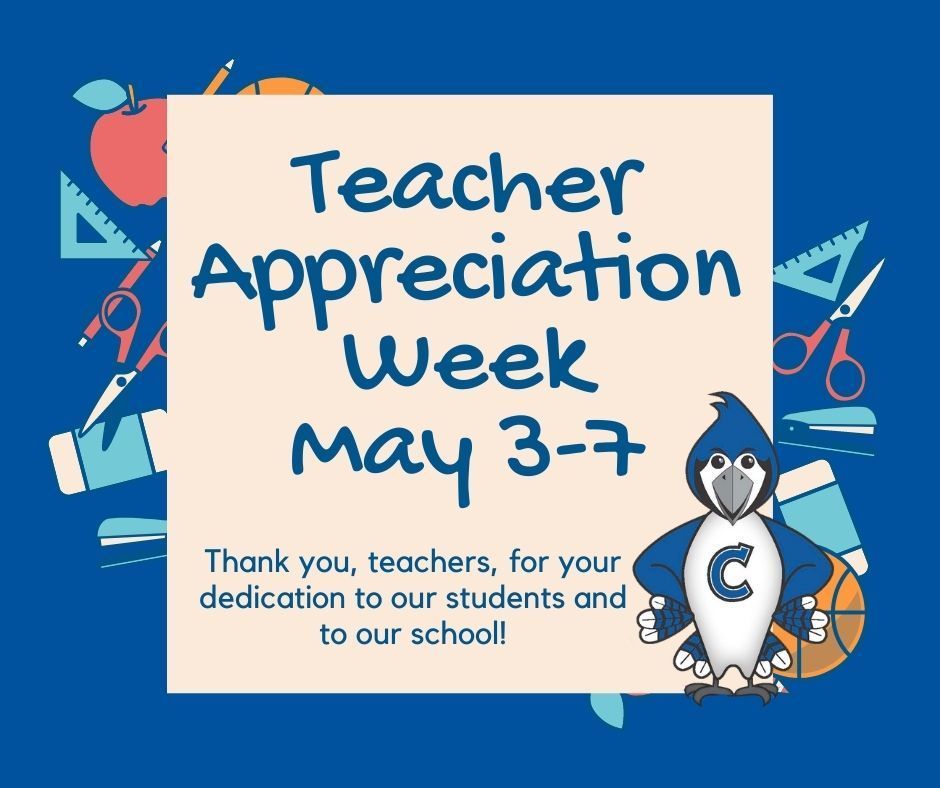 Clever School District is not short on talented students! Recently, Clever sophomore Ambryah Moore received 3rd place in the Congressional Art Contest. This is a large contest that includes the whole 7th Congressional District, which spans from Joplin to Springfield. Ambryah's entry (entitled "Eye") is amazing, and we are so proud of her! Congratulations, Ambryah!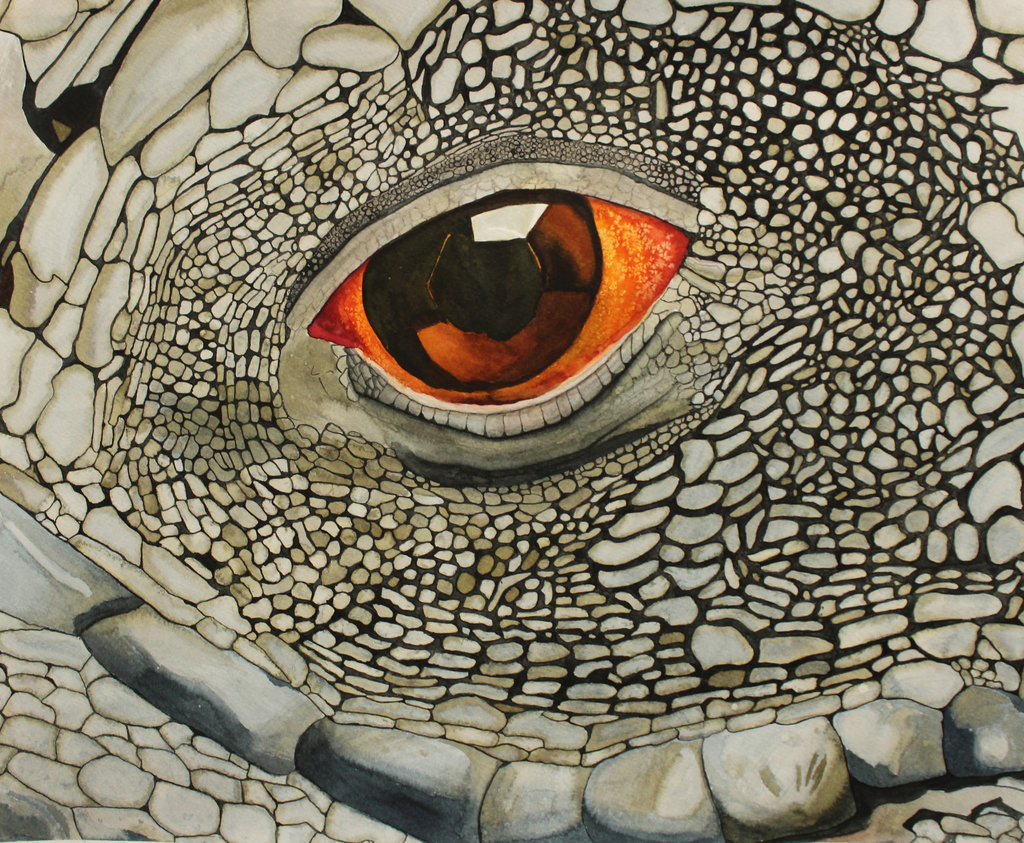 Monday, May 3, is a make up day. School will be in session!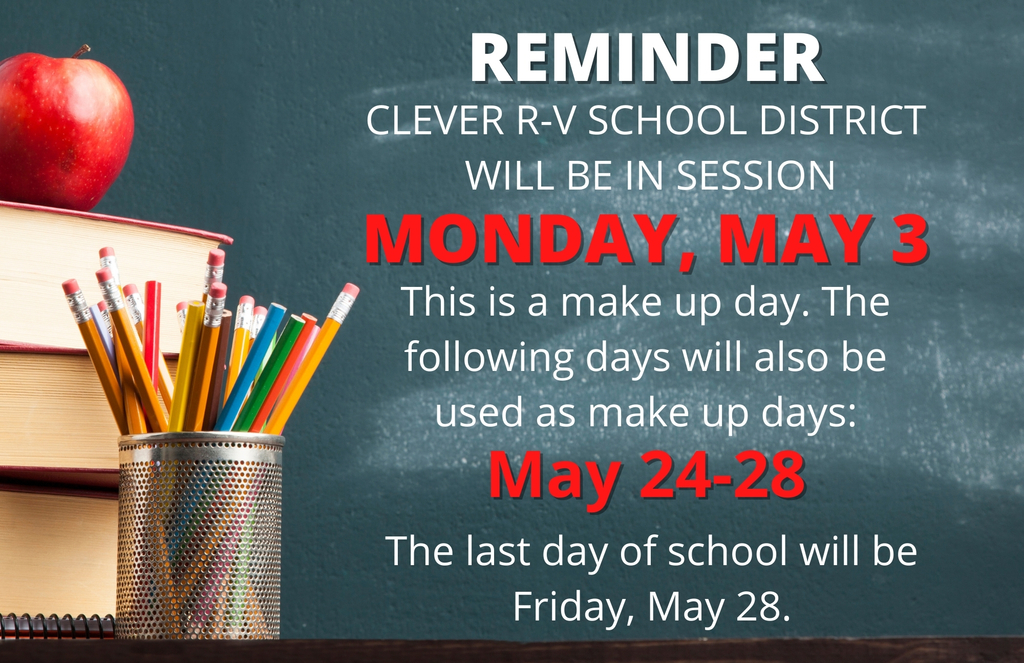 Special Olympics Meet canceled.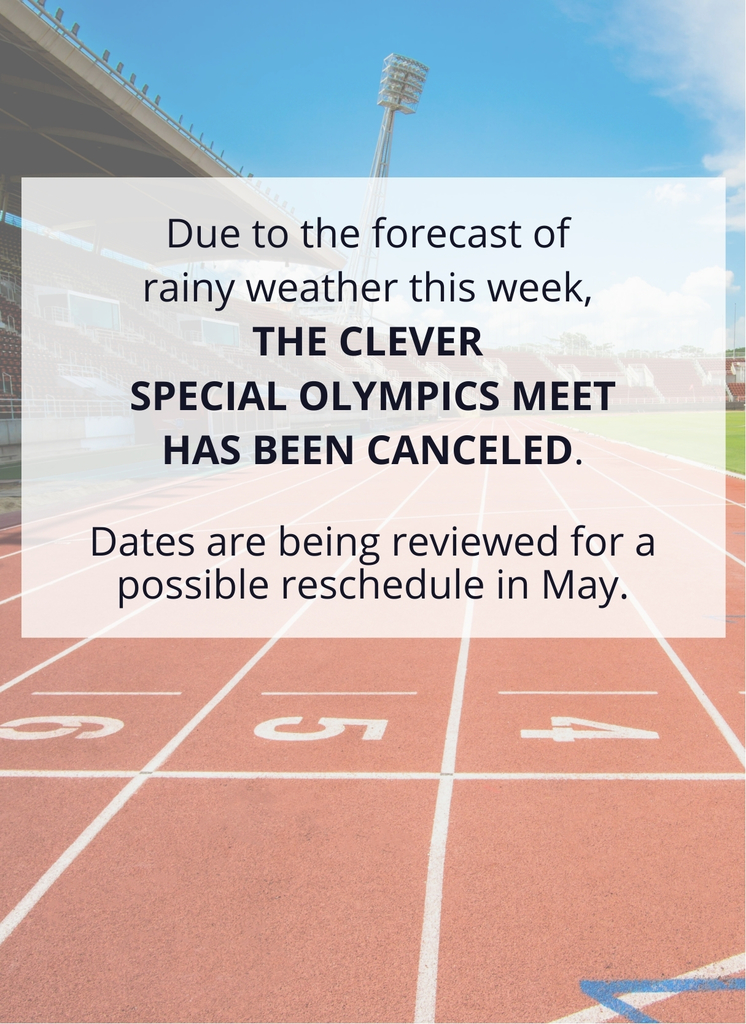 The Clever HS Academic Team competed in the MSHSAA District contest this past Saturday. The team WON in Finals against Diamond to take the Championship in a very close match. This is the culmination of a LOT of work by all our students. The team will be moving on to Sectionals next Tuesday (April 27) at home. Good luck to our amazing team and their coaches!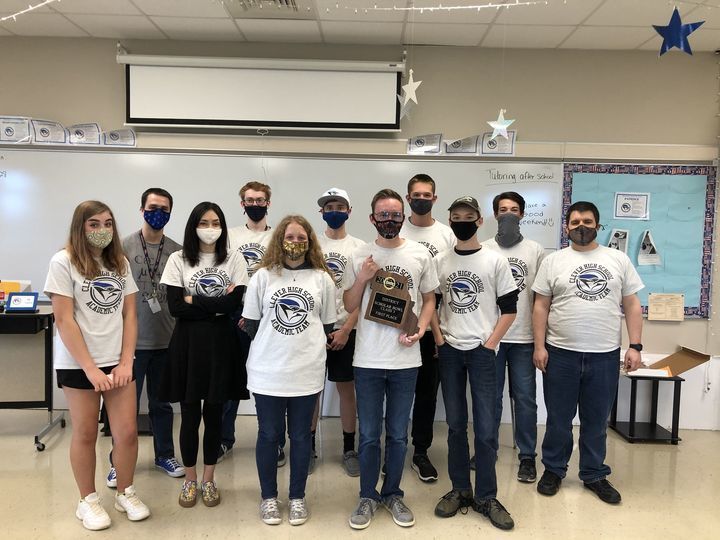 February 26, 2021 Clever Family First of all, we'd like to send a huge thank you to our teachers and students who had to shift to virtual instruction this week. We'd also like to thank K-8 parents and students for adjusting their bus pick up times. Your flexibility has been greatly appreciated! Bus routes will return mostly to normal beginning Tuesday. All buses except Bus 3 will be back to normal routine. Bus 3 stops will stay at the same time they were this week. This will be the new route times for Bus 3. All riders must be at their stop waiting five minutes before bus time. Please do not wait for the bus to arrive before coming to the bus stop. This allows our buses to stay on time and not block traffic. If you have any questions regarding bus routes, please email Teresa Butler, Transportation Director, at
butlert@cleverblujays.org
. We are looking forward to welcoming high school students back to the classroom Tuesday (March 2). Things might look a little different for a while, but we are ready for seated instruction to resume. The building has felt very empty without students in the classrooms and hallways! Please remember all AMI assignments must be completed and turned in. Please continue to work on these assignments over the weekend. Missing assignments will result in mandatory tutoring or Saturday School. If you have any questions regarding high school AMI or return to seated, please contact Mr. Casey at
caseyj@cleverbluejays.org
.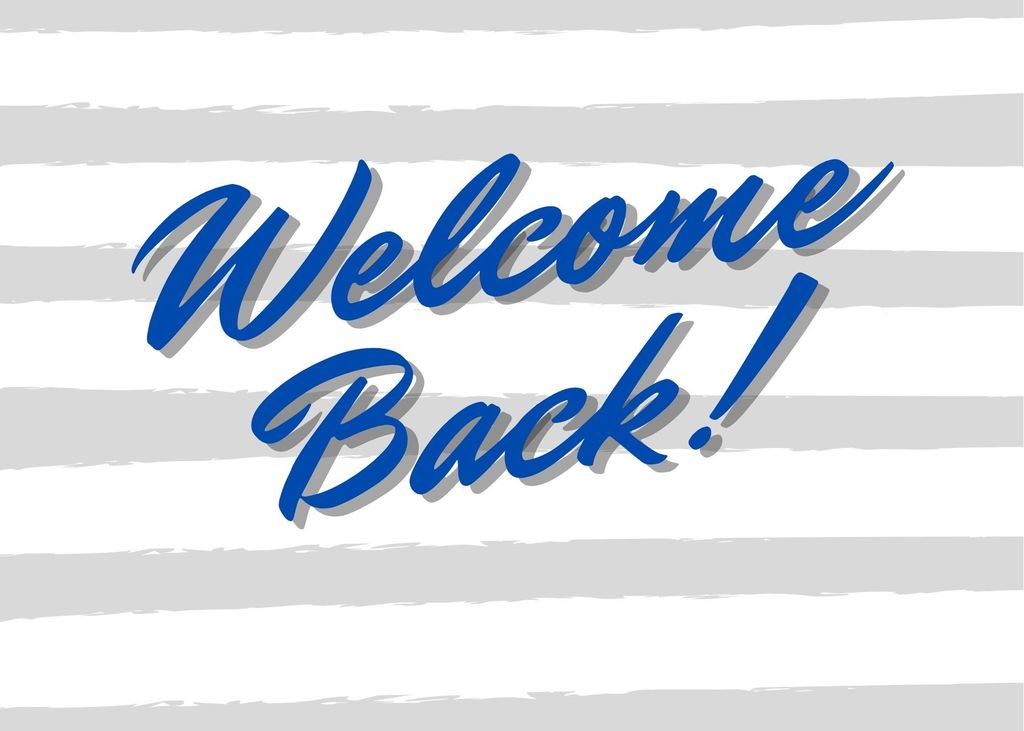 Due to the possibility of hazardous road conditions, The Clever R-V School District will not be in session today.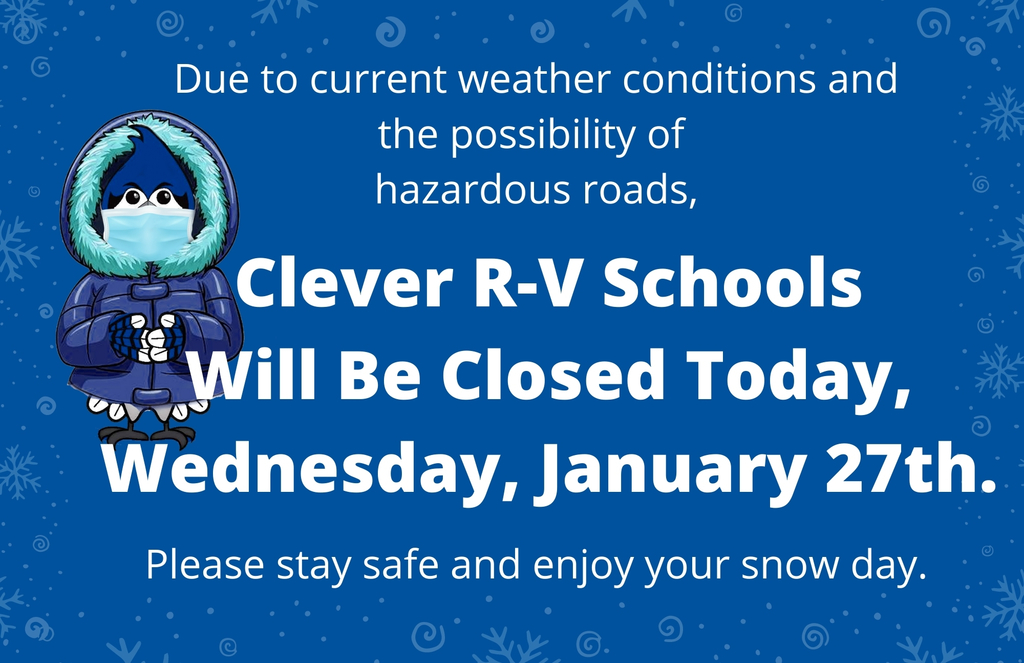 Please read our newsletter dated January 14 for information regarding updated COVID-19 policies.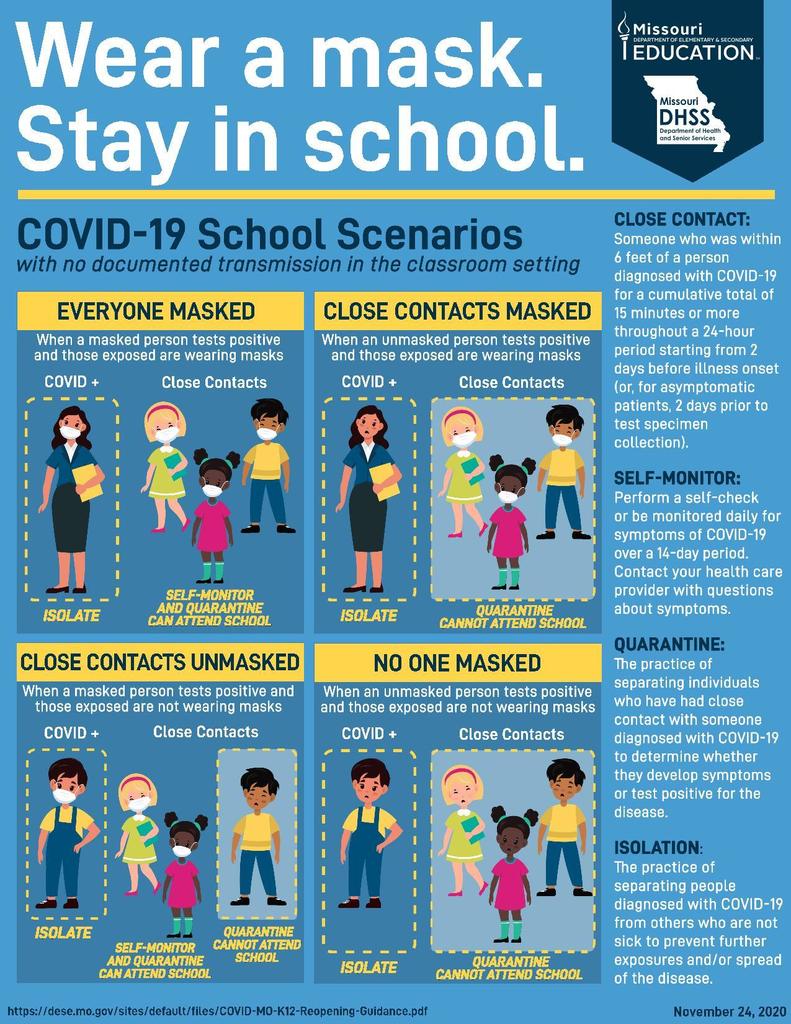 Fall pictures for grades K-8 have been rescheduled. November 11th is the new date, and we will send out more information in the coming weeks.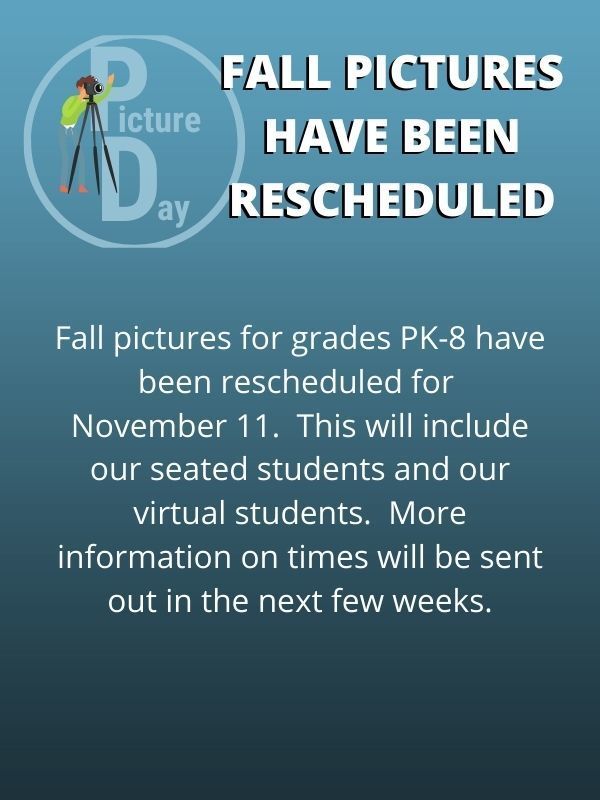 If your child (8 years old and up) is interested in playing a Special Olympic sport, interested in being a unified partner with a Special Olympic athlete, or helping in any way, please make plans to attend this meeting.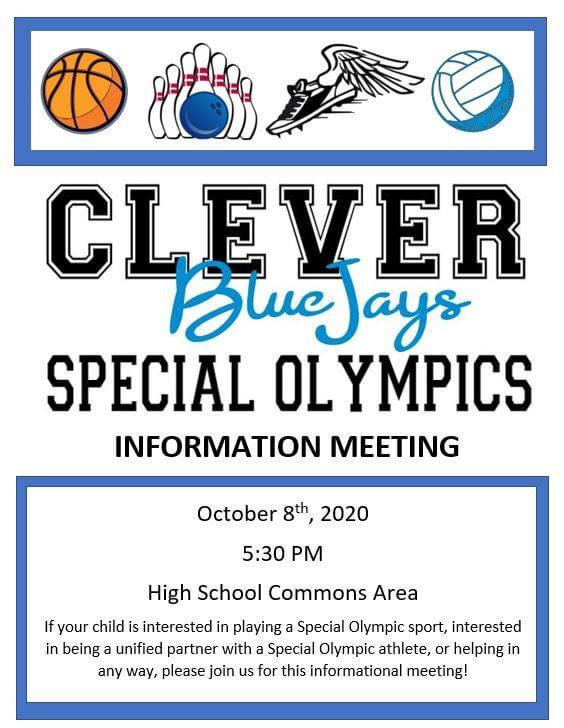 The Missouri Department of Mental Health is running a Crisis Text Line Campaign, encouraging youth and young adults to text if they are experiencing stress, a crisis or just need someone to talk to. Students can text "MOSAFE" to 741-741.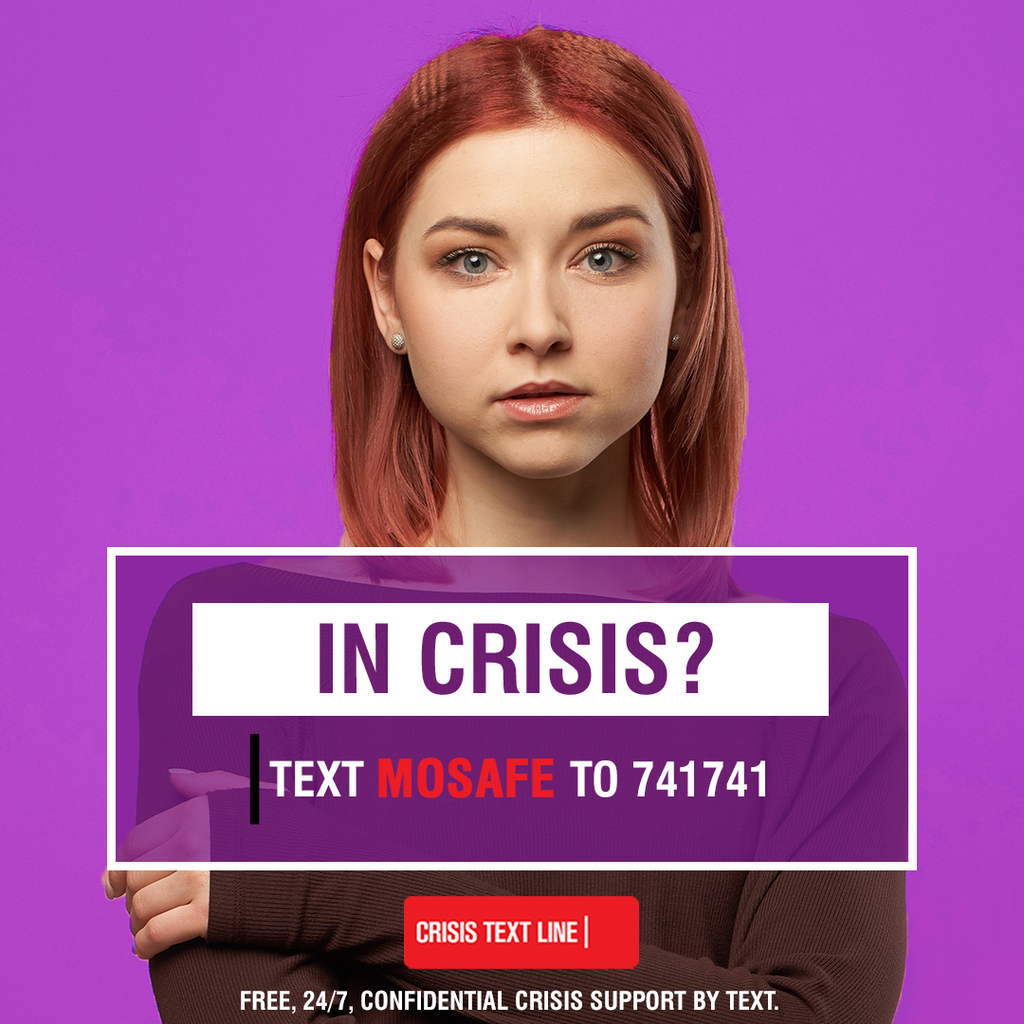 Today is National Custodian Day! We appreciate our custodians and our maintenance personnel, and we recognize that their job this year is even more difficult and more important than ever. Thank you!!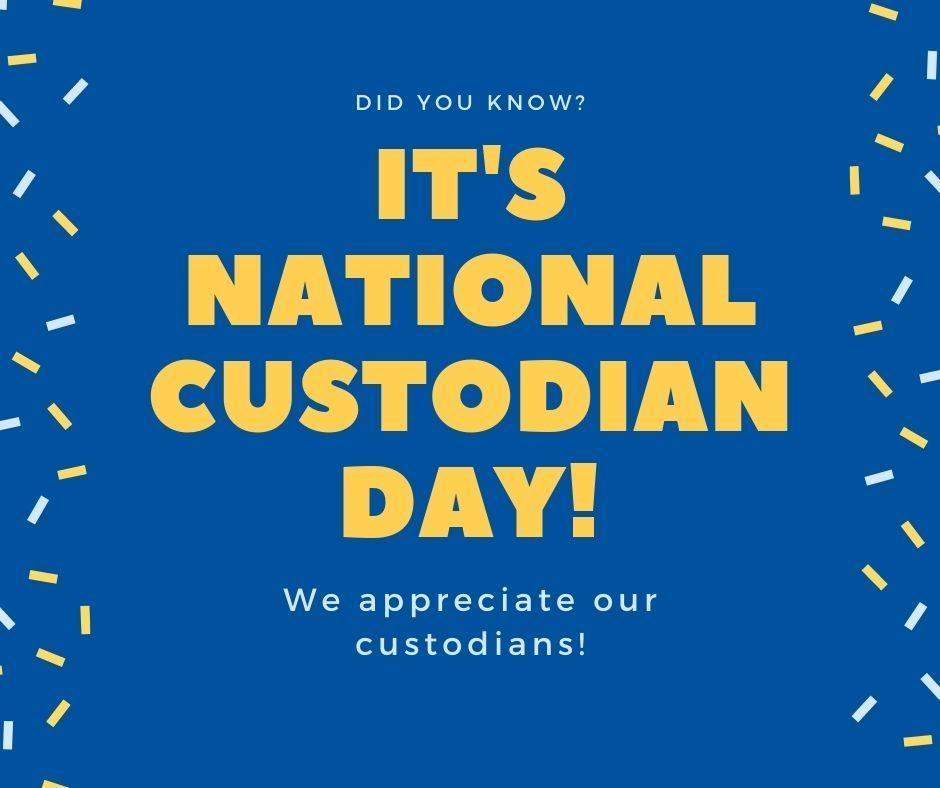 We are so proud of our marching band! They performed at the Stockton Black Walnut Festival on Saturday and earned 1st place in Class 3, Outstanding Music, Outstanding Drum Major, and OUTSTANDING BAND OF THE DAY! Congratulations to our band members and to Mrs. Adams!